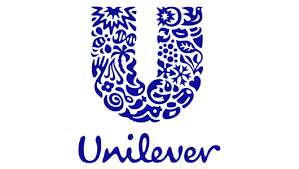 Improvement and strong cash flow. Sales performance was solid in Indonesia, India, Vietnam, Saudi Arabia and Turkey....
Almost everything an investor needs to know about why they should own Unilever shares was clear in yesterday's trading statement.
Unilever
£21.35 +56p
Questor says BUY
Unilever
In the first quarter of the year, against a difficult consumer backdrop, organic growth hit 8.4pc compared with market expectations of 6.4pc. This was caused by strong growth in emerging markets, which now make up 56pc of group sales.
Emerging markets are the future for many businesses – but this is particularly true for Unilever which sells everyday household products such as Domestos bleach and Sunlight soap.
These fledgling economies are where the next billion consumers are located – and they are getting richer and buying branded goods. Indeed, a report released yesterday on population and consumption by a group of experts brought together by the Royal Society highlighted this trend.
"Of the 3bn extra people we expect to have, most will come from the least developed countries, and the population of Africa alone will increase by 2bn," said Eliya Zulu, executive director 
of the African Institute for Development Policy in Nairobi.
Related Articles
AB Foods issues sweet interims
25 Apr 2012
Caution is necessary as Capita issues new shares
25 Apr 2012
10 British shares to counter the European gloom
24 Apr 2012
BTG's Varisolve clears another hurdle
24 Apr 2012
Vodafone deal looks good
23 Apr 2012
Avoid SuperGroup despite share price slide
22 Apr 2012
All of these extra people are new consumers for Unilever's fast-moving consumer goods (FMCG). This trend has already been helping the company grow its top and bottom lines.
Sales in emerging markets in the first three months of 2012 leapt 11.9pc, with developed market sales rising 4.2pc. Volumes rose by 3.5pc, with pricing up 4.7pc.
This pricing growth is important as its shows the company is able to counteract rising input costs. But this growth cannot continue indefinitely, so volume growth will become more important as the year progresses.
Reassuringly, the most important "beat" in the figures was at the volume level, with the 3.5pc gains significantly ahead of analysts' expectations of a 1.6pc rise. Albeit with the benefit of an extra day's trade in the quarter.
The update did not give any indication of profitability. However, the group confirmed its margin guidance, which implies management is comfortable with earnings forecasts.
"For 2012, we remain on track to deliver a modest improvement in full-year core operating margin, weighted towards the second half of the year," Unilever said.
All of this fits in with the group's stated strategic objectives, which are to manage its brands for profitable volume growth ahead of its markets, steady and sustainable core operating margin improvement and strong cash flow.
Sales performance was solid in Indonesia, India, Vietnam, Saudi Arabia and Turkey. While Thailand recovered after the floods late in 2011, Japan remained sluggish. Growth rates in Russia improved and the integration of the Concern Kalina acquisition is "progressing well".
Unilever bought Kalina in October last year, a company with a significant market share in Russia. It has a 30pc share by volume in face care products – ahead of L'Oréal at 14pc. It also has 36pc of the body and hand care market and 11pc of the hair care market.
The shares were last tipped as a buy on February 3 at £19.95, and are now up 7pc, compared with a market down 4pc.
Trading on a December 2012 multiple of 16.4 times, falling to 14.9 and yielding a prospective 3.7pc rising to 3.9pc, the shares remain a buy.
Questor believes Unilever will be a long-term winner in emerging markets.
Source: http://www.telegraph.co.uk